Build a Progressive Web App
The best of Native App and Web technology at your users' fingertips. PWA allows a web app to acquire native apps functionalities and access it through a web browser. PWAs are web apps that integrate with native smartphone hardware: create a web application that works both online and offline. Get your PWA icon on home screen like native apps, without installing it from the app stores. Moreover, a Progressive Web App can be discovered and indexed by any search engine. Like any other web app, a PWA can be linked by other web pages: simply share your PWA via a link. Stream your content to all devices without coding. Build a mobile-friendly website using our PWA builder. Follow our 7-step process to build your app: our support team is here to guide you!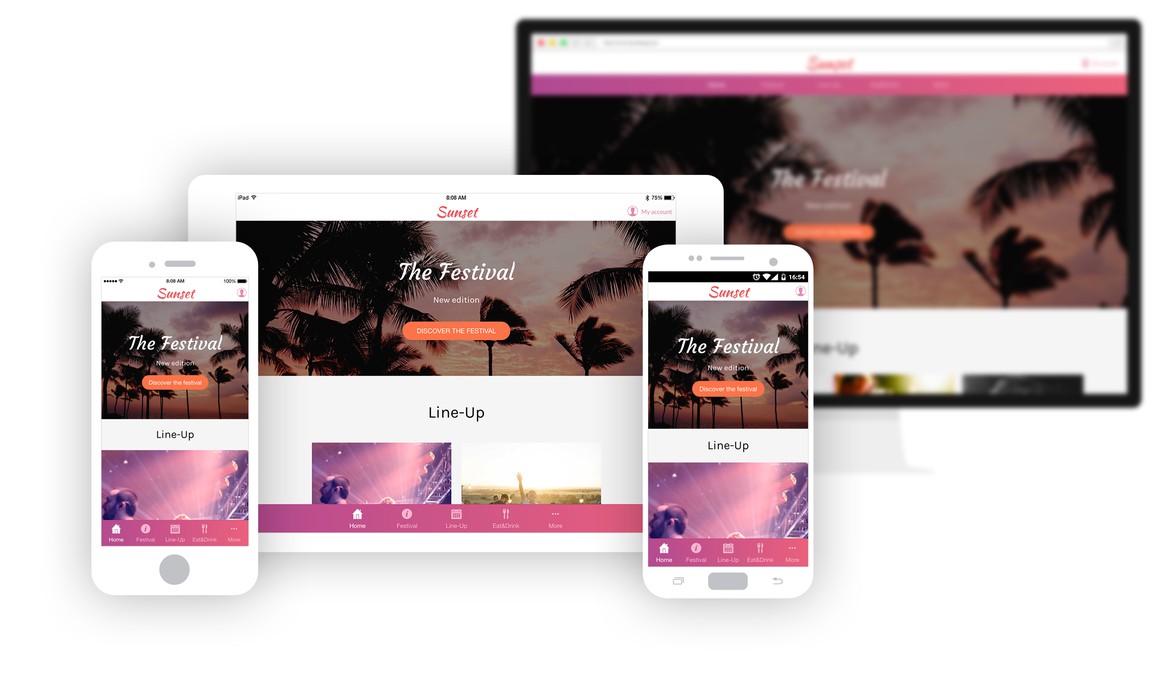 What is a Progressive Web App?
A Progressive Web App allows you to broadcast your content on any device: mobile, tablet, desktop. Our technology lets your app adapt itself to the user's screen, making for a unique experience.
It's easy to promote your PWA—you just have to share your URL. Search engine presence undoubtedly beats the indexing offered by the stores.
This all goes through the Web. No downloading necessary. The constraint of having to go through the stores is gone.
Sending Push Notifications on the Web
With Progressive Web Apps, you can interact with your audience by sending notifications. Web notifications are available on Chrome (desktop and Android), Firefox (desktop and Android), and Safari (desktop).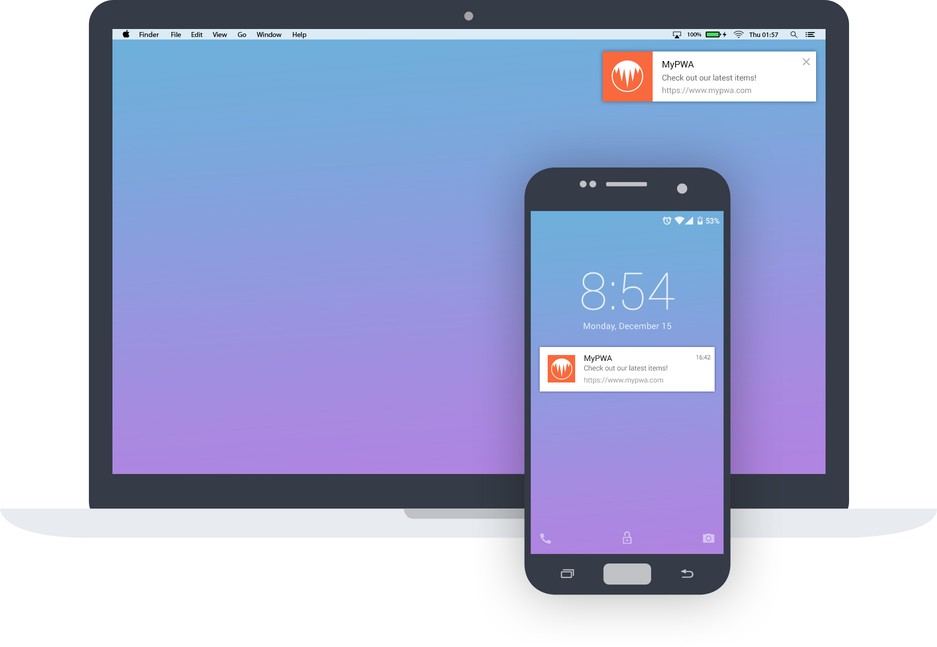 And many other features!
GoodBarber offers an infinity of possibilities to make an app.
CMS
Chat
Loyalty card
Couponing